Introducing Bhutan – The land of the Thunder Dragon – Bhutan is a country blessed with the beauty of the Himalayas. There is no shortage of things to do in Bhutan that will make you coming back again and again.
Bhutan boasts spectacular landscape despite being a landlocked country in southeastern Asia. As a land of scenic monasteries and natural wonders, Bhutan is a beautiful place to travel throughout the world.
When you think of Bhutan, the images that come to mind include Buddhist monasteries, friendly locals, peace and calmness. Now the happiest country in the world is increasingly gaining popularity as a hotspot for adventure sports activities. Therefore, taking a Bhutan adventure tour makes perfect sense. If you aren't convinced, please check out some of the best activities you must try in Bhutan:
White Water Rafting
Want to make your trip your to Bhutan an entertaining one? It's time to make it happen with the splashing of ever-flowing waters from glacial mountains. You will enjoy indulging in white water rafting in Bhutan. While taking your adventure tour in Bhutan, you will have a glimpse of the picturesque valleys and the exotic bird species gently flowing through the river.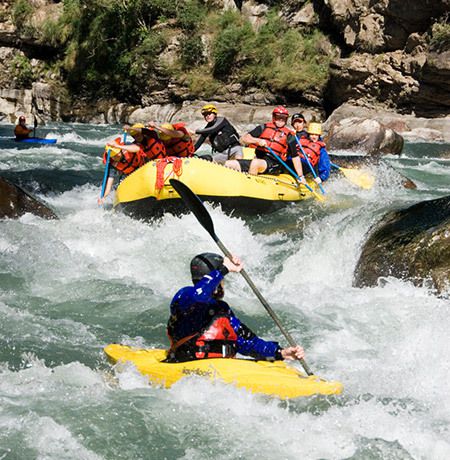 Camping
Take a break from your daily busy lifestyle and the sophistication of the modern era and head towards the realm of the dense greens. You will enjoy camping in the wilderness of Bhutan and embrace the opportunity of staying connected with nature while glancing at the picturesque landscapes and the clear blue sky.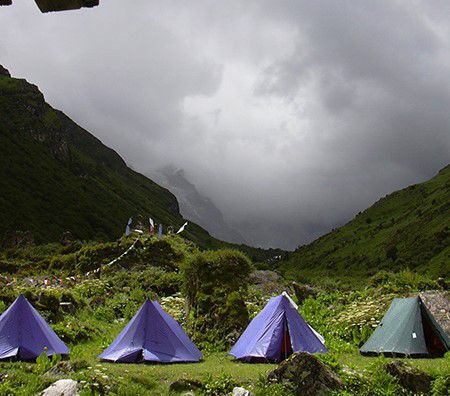 Kayaking
The melting glaciers of the majestic Himalayas boast ideal kayaking routes. Amid the captivating nature, you can feel your adrenalin rushing in the fierce and moderate rapids of the inexhaustible rivers while taking part in amazing water sports activities.

Cycling
The hilly, rugged terrain of Bhutan is ideal for cycling lovers. Bhutan's cycling routes range from paved, smooth roads to the off-road challenging terrains in the countryside. Apart from offering adrenalin rushing adventures, cycling is a perfect way to explore Bhutan at your own pace. In addition to, you will get a chance to interact with the locals.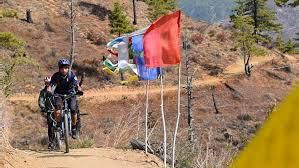 Trekking
Trekking is one of the ideal ways to discover the small villages in Bhutan. You can choose either one-day trek or multiple days, depending on how avid trekking enthusiast you're. You will spot incredible mountain ranges, glittering lakes, and exotic wildlife species while trekking through the scenic hills of Bhutan.
Conclusion –
Above is the list of few adventure activities that you can choose while vacationing in Bhutan. The mountainous kingdom caters to the need of every wanderlust traveler, who is the on the quest of adventure, spirituality, serenity, and mental rejuvenation.

Are you excited to visit Bhutan? Book Bhutan adventure tour packages through Authentic Bhutan Tours and get the most out of your vacation while staying connected to scenic nature. Please stay in touch with us through Facebook, Twitter, Google Plus and Instagram social networks.