Bhutan is a landlocked country and an absolute paradise for enthusiastic travelers that love to explore the beauty of the Himalayan mountain range. However, the best way to comprehend the cultural fabrics of Bhutan is to be a part of its colorful festivals. Masked dances, colorful dresses, brave fire events, pyrotechnics and a sense of joy every everywhere – it is quite an experience.
The festivals in Bhutan never let you feel bored. To help you, here we have sort listed some of the best festivals in Bhutan to explore in 2018.
Nalakhar Festival:
If you are looking to attend a small yet local community celebration, then the Nalakhar Festival in Bhutan is definitely your best bet. It is held at Nga Lhakhang in Nalakhar village in Bumthang. This 3-days festival brings happiness, wealth, wellbeing and prosperity to the village and country. This festival draws in people from local and different parts of Bumthang district.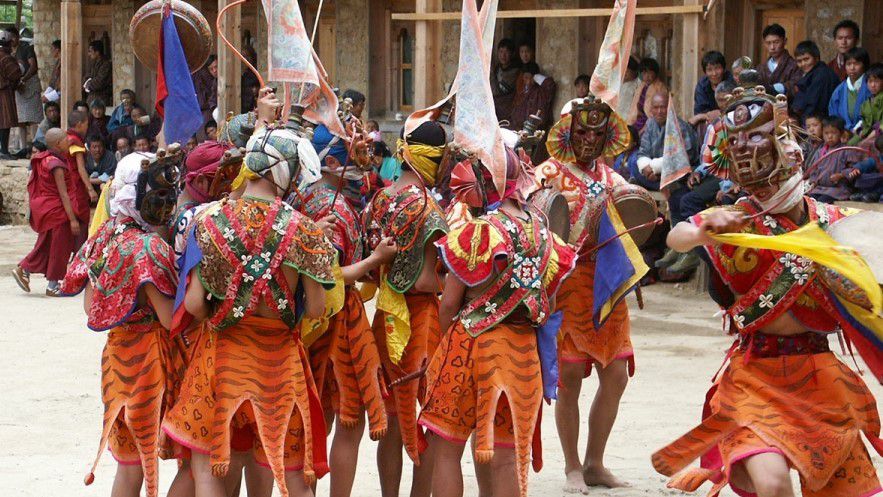 Haa Summer Festival:
This is perhaps a newly found festival in Bhutan that offers travelers a thorough depiction of the culture and lives of the nomadic herdersresiding in Haa Valley. It is a happy & lively carnival of typical Bhutanese culture, religion, and sports. The carnival is primarily devoted to the nomads of Haa Valley and some of the most important cultures of these wanderers can be seen in the form of lively paintings. The best thing about the festival is even travelers can take part in some of the enjoyable activities such as folk dance, yak riding, and
food tasting.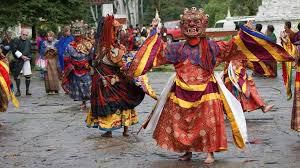 Paro Tshechu:
This is the most renowned spring festivals in Bhutan where monks & laymen outfit in colorful, brocade dresses. While putting on masks depicting wrathful & serene divinities, they reenact the history and legends of Buddhism in Bhutan. The most important moment of the carnival is the sighting of the 4-story high, 350 years old Buddhist spiritual scroll, rejoicing the feats of Guru Rinpoche.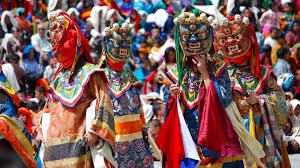 Why should you be a part of the Bhutanese festival?
• Join the local folks in their finest outfits
• Understand the meaning of life through the acts of dances
• Get blessings from rare demonstrations of sacred ruins
• Dress up in Bhutanese outfit
• Enjoy local meals just like the locals do
Whether it is the Paro Tshechu or Nalakhar Festival in Bhutan – the all have their own greater meaning and significance. Contact Authentic Bhutan Tour if you are planning for a Bhutan festival tour this year.
Please stay in touch with us through Facebook, Twitter, Google Plus and Instagram social networks.